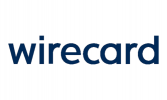 Wirecard AG is a listed payment service company founded in 1999.
The company offers solutions for electronic payments, risk management and credit card approval. The innovative digital payment transactions are implemented online, mobile and at the point of sale by Wirecard. In addition, the corporation has a subsidiary that holds the German banking license - Wirecard Bank AG.
The internationally operating company has its headquarters in Aschheim and is also represented in New Zealand, Australia, South Africa, Brazil, Mexico, Asia and a large number of European countries. Wirecard has over 5300 employees at 26 locations worldwide.